Did you know 81% of businesses are using video as a marketing tool – up from 63% from 2017 reports? These numbers come as no surprise since consumers are significantly engaging more in videos for leisure and to stay informed and connected.
As a result, More marketing managers and SMBs have been able to leverage video content marketing to drive traffic after seeing that video increases conversion rates.
video marketing successfully promotes the vision, story, and why behind your business. Your viewers are easily able to connect and relate to your business. So, they're likely to continue following you. It's a proven way to accelerate your goals and increase brand visibility.
In fact, here are four ways that video content marketing increases conversion rates and why your business should implement this tool in 2018:
4 Ways Video Increases Conversion Rates
1. Videos are Authentic in Nature

Image source: Advids
Videos are perfect for building the know, like and trust factor with your audience; a key ingredient to digital marketing. There's something special that happens when viewers are able to look directly at you and feel your passion and excitement for your business.
Experiencing your personality through video has a more profound effect than a social media post or blog. They get to see the real you, bringing authenticity to your content.
When people trust you, they're more responsive to doing business with your company.
2. It Captures Attention and It's What People Want
Moving images have always captured greater attention than static ones. And, it's also what people want. According to Hubspot, when presented with both video and text on the same page, a staggering 72% of people would rather watch the video to learn about a product or service.
Let's also take a look at social video: Wordstream shares that 45% of people watch more than an hour of Facebook or YouTube videos per week. In fact, more than 500 million hours of videos are watched on YouTube daily.
Finally, a significant amount of social media users would rather watch a live video opposed to reading a social media or blog post (Source: Livestream). The trend of video on social media has made it a viable platform for brands to employ their digital strategy.
Social video marketing not only improves awareness and follower engagement, with a strong and relevant call-to-action, marketers are converting viewers into leads and new customers.
3. Creates Better Results on Landing Pages

Image source: LanderApp
The benefits of using video on landing pages are incredible. Various studies show that conversion rates improve by 80-86% percent by including a video on your capture page.
Since your landing pages are key tools to growing your email list, it's crucial to optimise these content pieces so you're creating favourable results from your digital marketing. Videos will help you get there.
Your customers have an attention span of 8 seconds. So, you have to pull them in quickly to pique interest and generate the lead. Because video builds trust and allows you to convey your message in a shorter time-frame, they're super effective when coupled with a landing page.
Therefore, if you're looking for ways to improve these conversions, experiment with video content marketing. You'll be amazed at the difference in conversions.
4. Easier to Take People through the Buyer's Journey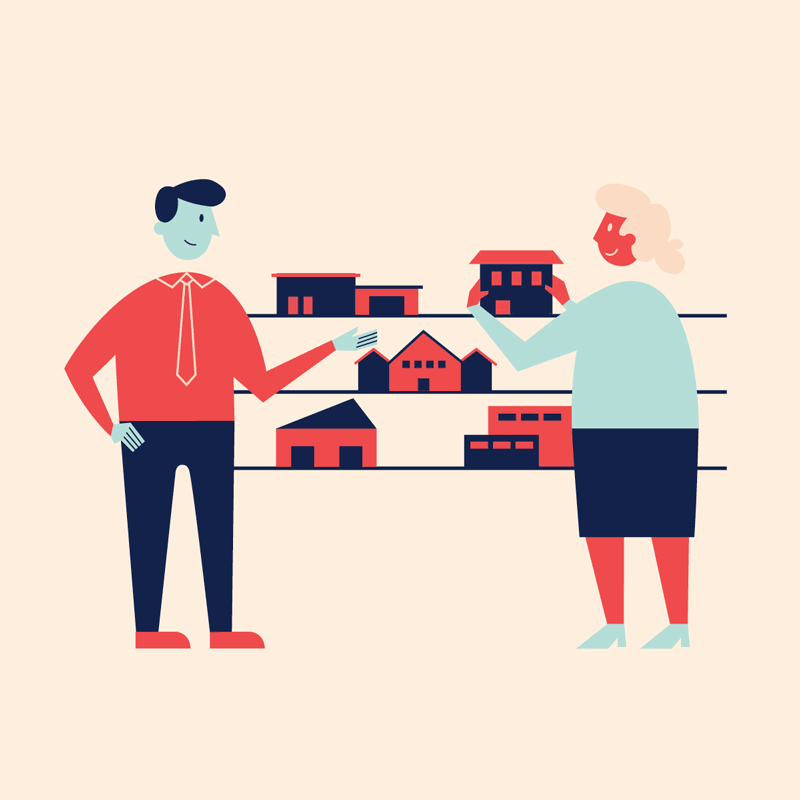 Image source: Realat
A huge advantage of videos is that you can use them through the stages of the buyer's journey. Each of your customers is on their own unique journey with your company; some may be in the awareness stage and just getting to know your business. Others perhaps are more familiar with your brand but could be in the consideration stage or ready to make a buying decision.
With that said, it's important to have content that relates to each phase of their journey so you strategically move them closer to becoming a customer and loyal fan of your brand.
Videos are highly successful in moving people to action. Whether you want them to engage further in your content by sharing a comment or your content, opt-in to receive an exclusive content offer or purchase your product after highlighting its benefits, videos are effective in getting viewers to take the next desired step.
The key is ensuring the benefit resonates with their interests and solves a problem. When you consistently do this, you'll see a dramatic increase in your conversion rates.
Start Using Video for Marketing
Simply put, videos are real assets for your amplifying your digital marketing efforts. More people are engaging with video so it's important to follow and give your people more of what they want.
Consequently, you'll experience an increase in user-engagement and your leads and sales conversions. These results ultimately improve your bottom-line.
Are you ready to amplify your video content marketing? Reach out to us and let's chat! We're equipped to helping you reach your next level in marketing and sales.