It's no secret that video marketing is becoming more popular by the day, and tactics like using facebook video ads let you deliver targeted ads that convert very well
Today's digital landscape is robust, filled with interactive content, and is very customer centric, but how do you form a winning strategy for your business? The answer to this question contains several parts, and if you stay consistent with your strategy you will succeed.
Video has seen an explosive rate of growth in the last few years, as consumers increasingly turn away from their TV, and towards the internet for an instant, personalized streaming services. However, one of the places where video seems to have the most significant impact on today's consumers is in their social media feeds.
On YouTube, views of branded video content increased by 99% between the years of 2016 and 2017. On the other hand, on Facebook, views increased by 258% in the same period. It's no wonder that marketers are starting to create more video content as part of their social strategy, with 48% saying that they produce at least 4 videos per month.
Video is easily the most popular and compelling type of content for your social media feed.
Social videos generate approximately 1200% more shares than posts with text and images combined. In other words, if you want to stand out on those crowded news feeds, then you need to invest in video.
Ultimately, in today's fast-paced world, people want content that's easy to consume when they're on-the-go. Consider the fact that most of your social media followers tune in to engage with your brand on their smartphones, and you'll realize how much easier it is to watch a video than scroll through a paragraph of text.
Video on social media makes your content stand out from the avalanche of other messages and updates being pushed out by your competitors. At the same time, with video, you have an unmatched opportunity to get a significant amount of useful information out to your audience, in a bite-sized format.
Why is Social Video So Popular?
There are many reasons why social video has emerged as a powerful solution for today's marketing teams. For instance, it's worth noting that creating social video is often much easier than creating videos for your website. On social, people expect your content to be raw, unedited and authentic – particularly with new channels like Facebook Live, Instagram TV and more popping up all the time. This means that companies can create videos without investing in additional recording and editing assets.
At the same time, videos are a highly shareable form of content, videos on Tweets are 6 times more likely to be retweeted than a photo.
What's more, unlike articles which can take a lot of time and focus to read, people can listen to or view your videos on the go, making them great for passive consumption. In a world where consumers want the latest content fast, social video could be the perfect way to upgrade your content strategy.
1. Know Thyself
The first step any brand needs to take before launching any type of marketing campaign is to improve self awareness to a level that leaves little room for marketing missteps.
You must know what you stand for, and what type of unique selling propositions you have, before attempting to entice potential customers with your advertisements.
Before creating a video ad, consider things like color scheme, wording, and calls to action. You're going to want to make sure that the sights and sounds you present to people are an accurate representation of your brand, simply taking the time to carefully consider these few things will help you to create better content.
 
Image source: Instapage
2. Know Your Audience
Knowing your audience is just as, if not more, important as knowing yourself. Who are you attempting to communicate with via video ads? What times of day do they use social media? What are their ages? What types of products do they purchase, and why should they consider yours?
If you create an awesome video that represents your brand, but your digital marketing strategy lacks focus on potential leads, you will likely not succeed. Again, taking a bit of time to consider these simple things will help your campaign succeed.
Research and develop your buyer persona – this is a critical step to develop advertising that will resonate with your target audience.
3. Funnels Are Key
Please bear with me for this allergy, but if a random person was to walk up to you in the middle of the street and ask you to marry them, all jokes aside you would most likely (I hope) say no!
Now, let's say a random person came up to you and asked you to go on a date. Just possibly, you might say yes. If this date went well, you may go on another, and another and in time, you may even meet the parents. Next thing you know, you've moved in together and are walking down the aisle shortly after.
What's the key differentiating factor between both examples? The answer is trust. It times time for people to trust each other. Trust is built through familiarity, demonstration of values and beliefs as well as through credible actions (reasons-to-believe).
The exact same principle should apply to marketing and especially advertising! Do not run a video campaign and ask your prospects to marry you on day 1. The trick to solve this is to build an ads funnel. This will allow you to build relationships with your prospects, re-market to them over time and nurture them into leads and sales revenue.
4. Content Is King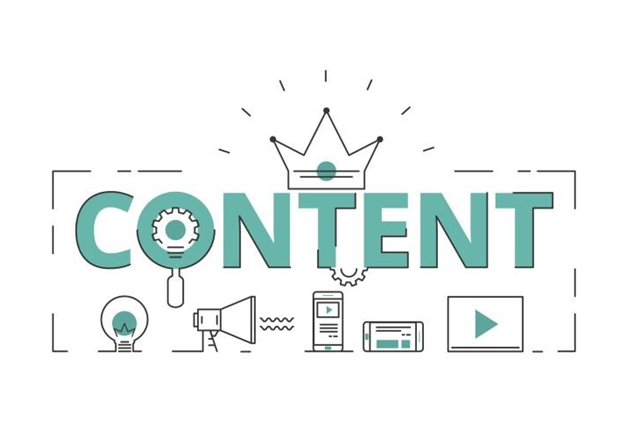 While self awareness and knowing your target audience is very important, it is only part of the overall process that you'll need to engage in if you want your content to be seen and absorbed.
Businesses of all types are realizing how important customer service is, and creating content for your video ads should be centered around offering free and useful information in an entertaining way, before you close any sales.
Good content within any digital media will be useful to people regardless of sales numbers. Remember, brand awareness and sales funnels are different things, but your brand will need to be recognized as holding value within your market, before you start filling your funnel.
5. Call Me
As you build your video ads, consider also the calls-to-action that you'll want to use to attract leads. Are you building an ad that is overly aggressive or too passive? You'll need to come up with creative ways to get people to take action, without over or under selling.
Remember, with platforms like Facebook and Google, you can add links to your website, and also include other copy within your ad outside of the videos. If you plan on including links to pages within the content of your video, try and stay focused, you don't want customers to have to use their memory to access the content you're trying to get them to.
Your videos should be engaging and informative; try and use the available text within your ad to add links and other calls to action, where possible.
Launch your facebook video ads, and measure
One of the best things about online marketing is the ability to make changes quickly, and adjust budgets accordingly. Consider A/B testing small elements within your videos, if it is within your budget to do so.
After you launch your campaign and get data from the analytic services, you'll have a good foundation built for improving your videos, and filling your databases with new leads!
Discovering the Value of Video on Social
So, how do you take advantage of video on social media?
Each channel comes with its own unique nuances to understand. The good news is that the main focus for any business should always be to inform and entertain. If you can deliver the kind of content that makes your customers stop and take notice, then you're already on the right track.
You don't even need to worry about hiring someone to act in your videos! There are plenty of companies today that can create animated videos for a minimal cost. Since 85% of Facebook videos are watched without sound, these image-focused pieces of content may even be more effective.
On top of that, your videos don't necessarily have to be long either, as videos up to only 2 minutes in length get the most engagement. Video marketing on social media is quick, simple, and more effective than you can imagine. Tune in to the video below to find out more about leveraging video for your Instagram or Facebook strategy.
In a public place without headphones? Don't worry. Click on the CC button in the video player to show captions, or read our full transcription below the video.
Video Transcription:

What's the first thing you usually see when you go online on Facebook and Instagram? Which posts usually jump out more than the others?

Video is the dominant form of content and the most effective media you can use to invoke engagement in your audience, letting you squeeze in a lot of content in a short span of time.

Combine that aspect with a powerful marketing strategy and you'll be able to unlock the door to endless possibilities. So how and where do you start? There are 1.86 billion monthly active users on Facebook and it generates eight billion views on average per day.

While eight million business are currently on Instagram, followed by 80% of the whole Instagram community. It's no surprise that these two are the most powerful social media channels to go for in terms of video marketing.

Generating good leads and keeping your audience engaged doesn't stop with knowing your chosen social media channel and having good content to work on. When it comes to video marketing timing is everything in creating optimal results.

Posting the right type of video at the right time to the right people. Nobody has the time to sit and watch for a long time, so it's crucial to keep you videos short and precise to keep your audience engaged.

Explore the limitless potential of video marketing through these social media channels and ultimately maximize you company's lead generation and conversion.

Social media videos will continue to revolutionize marketing for the years to come and innovation in delivering a strong message is the key in guiding your company to a successful video marketing campaign. Contact us today.